How to make this mother's day special?
March 14, 2022
Author: Melbourne Fresh Flowers
Comments: 0
What are you planning to gift for mother's day 2022  ? It should be something special that expresses your love and appreciation for her. Take inspiration from Anna Jarvis, who started Mother's Day in the early 1900s to honour her mother's life, a civil war medic and peace activist.
This special day is a way to celebrate everything your mom does for you. So, take some time out and plan some mothers day activities, surprises or gifts that she'll cherish forever. While a cake or gift every year always sounds good, you can also try making the whole day memorable with little gestures.
Explore this list of exciting ideas you can take inspiration from for mother's day 2022.
1. Morning Breakfast
For years she has cooked breakfast for you, and this time you can amaze her by ordering or cooking some of her favourite breakfast dishes (juice, pancakes, waffles, sandwiches or anything) and bringing them to her when she wakes up. Don't forget to add a flower and a sweet note wishing her Happy Mother's Day.
If you live in a different city or overseas, you spend a virtual breakfast or lunch date with her. Order her favourite food, have some laughs, chat for hours on end and enjoy each other's company.
2. Out in the sun
People have often talked about a family picnic being one of their favourite memories from childhood, so why not recreate this memory with a twist? Instead of your mom packing sandwiches and the blanket, why don't you do it this time and let her tear up as she watches you plan the whole thing.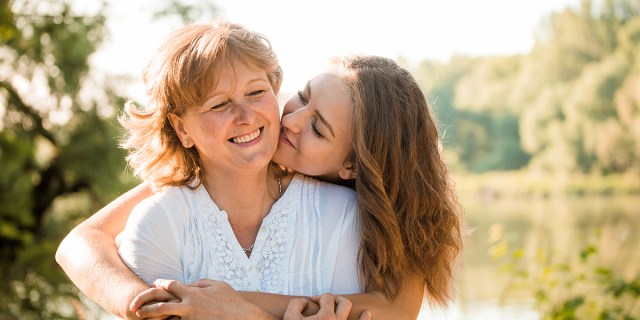 3. Her favourite thing
All she wants is to spend some quality time with you, and what better way to do that than trying a few of her favourite activities together. Whether it's cooking something new, getting massages, playing a sport, shopping, dancing or anything else, you should go with her and make a day of it.
4. Trip back to memory lane
Build a little scrapbook with different pictures put together that showcase your favourite memories with her. You can also write a short poem or a letter describing what she means to you. She knows you love her, but such gestures make moments extraordinary.
5. Long drive
Take a short and quick day trip where you explore new places, monuments, museums or go to the beach for fun family time. In the end, you could all go to her favourite restaurant and have a delicious meal together. This way, you can create new memories.
6. Beautiful Bouquet
Waking up to flowers for mother's day is a beautiful way for her to start this auspicious day. You can get carnations, daisies, tulips or the most common, roses. Don't forget to ask the florist to add a small card inside while getting a mother's day flower delivery in Melbourne. Also, many florists like Melbourne Fresh Flowers prepare pretty bouquets for a special occasion like this.
7. A special gift
No occasion is complete without an exciting gift. You can give your mother a customised apron, indoor/outdoor plants, makeup kit, personalised bracelet, a stunning watch, handbag, family portrait, jewellery or birthstone necklace.
Start preparing for the celebration and remember that little things make a big difference on this day.